(Photo : Roshan's first encounter with Maria Elena Cuomo, Chennai – July 21, 2013)
Today I am so pleased to be able to say a few words about what you have done in my life.
You have become so important to me and my family, you take care of me like a son.
Do you remember our first meeting?
It was in Santhome church with father Rock and Mr Charles .
I was just a small boy who suffered and struggled to walk properly. When I first saw you I was a little scared because that was the first time I had seen foreign people and I didn't understand your language and what you and Mr Charles [Kulandai] were talking about.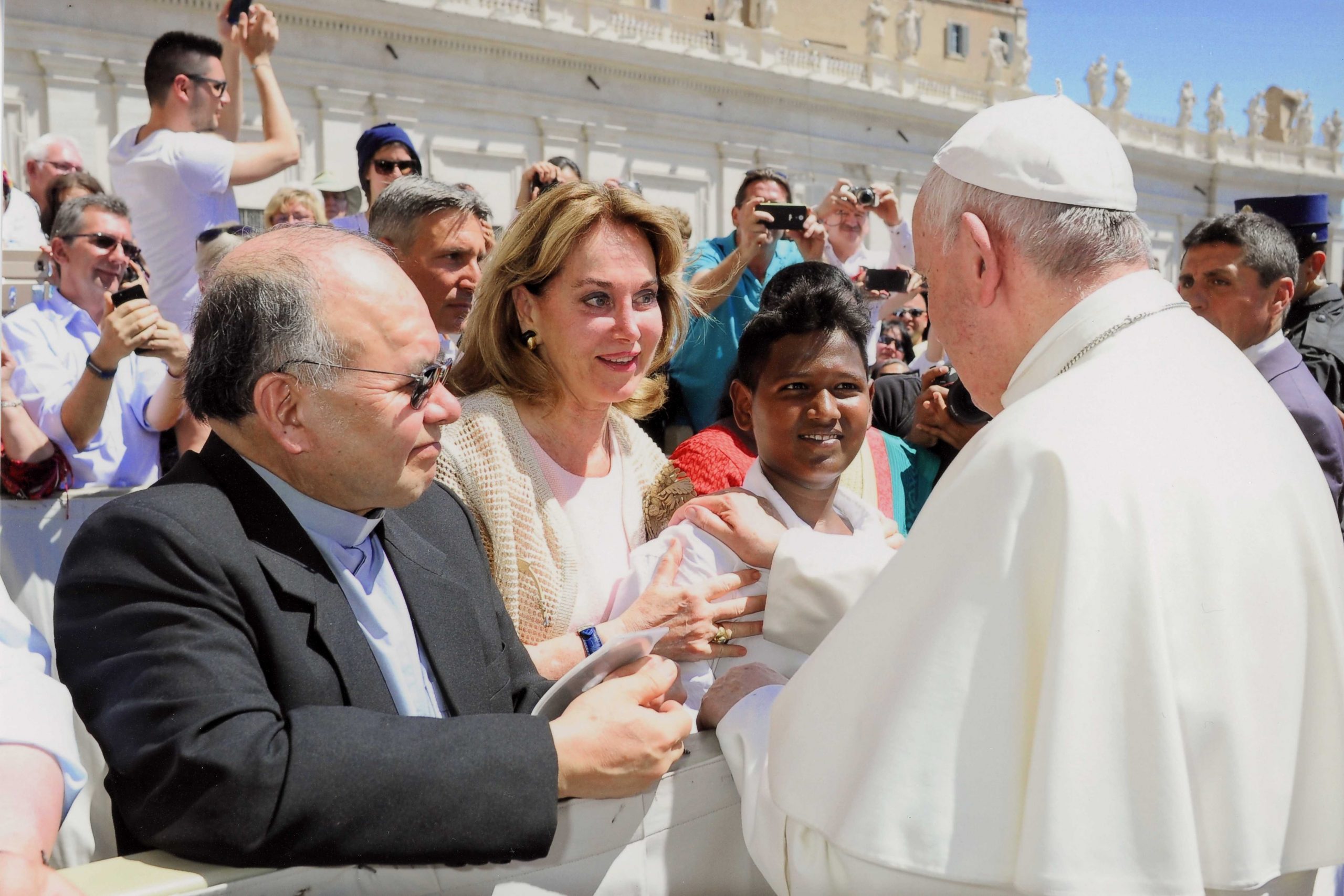 But, after a few minutes you reached out and took my hand with your hands and then all my fears disappeared .
You have given me confidence in my life with my new prosthetic limb.
I am now able to enjoy swimming ,going to the gym, cycling around Chennai , visiting the library and importantly studying .Now I am able to communicate with you well in English.
Your support has made me see the world.
I have travelled to England, Monaco, France and Italy. Going to the concert of Marcella's in Rome and meeting so many people was an amazing experience but meeting the Pope, still, remains the most memorable moment with you – for me and my family.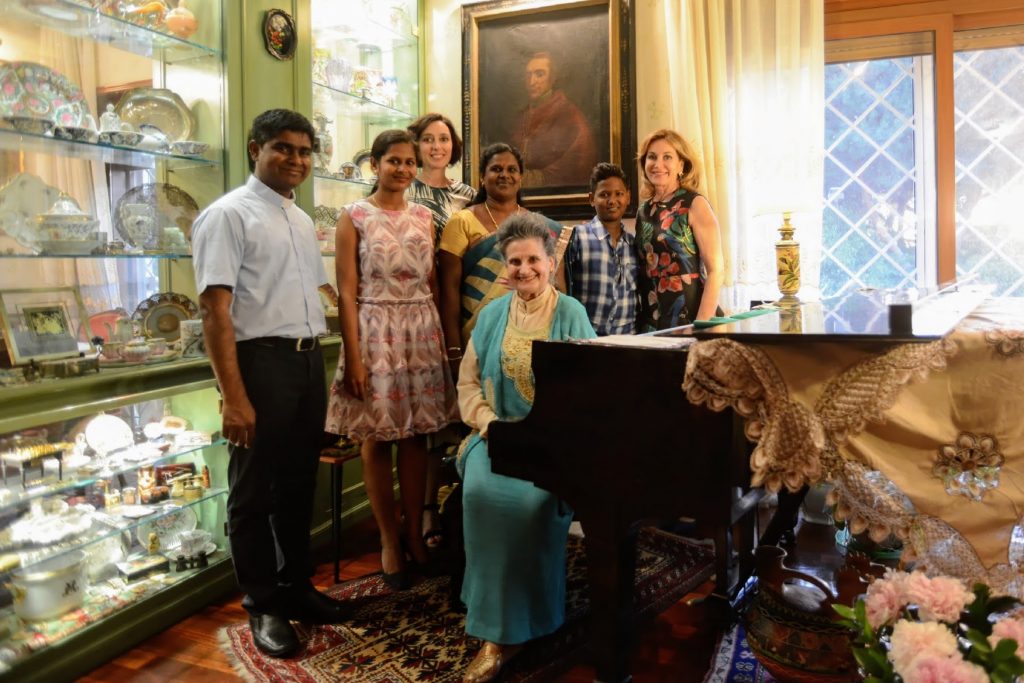 Within a few months I will become 18 yrs old.
As an adult, I will have to make my own decisions to choose my career and my life choices. This all was done by your help.
After I had the operation I was scared about my future but now I am fearless.
Thank you from the bottom of my heart.
From my family side, we all wish you a very happy 20th anniversary and many,many congratulations.
– Roshan Susairaj, Chennai, 04/05/2021
Find out more about the youngster, supported since 2013 by the Cuomo Foundation, here…